Everything you need to know and do to have great wine-tasting parties in your home! Learn how to taste, evaluate and review wines by playing the wine games. Features wine faults aromas so that you can learn how to detect a flawed or defective bottle of wine.

And it's not just for parties: think of To Your Taste! as "wine confidence in a box!" Learn the skills you need to feel confident about buying wine, ordering wine in a restaurant, or just talking about wine.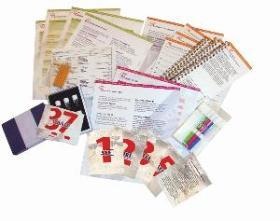 Click on the menu items on the left to learn more about the components of TYT. In addition to these components, TYT features an instructional DVD for learning how to play the three games. The DVD is short and the instructions are easy to follow. But if you prefer a low-tech approach, the complete instructions for each game are printed in the Scrapbook.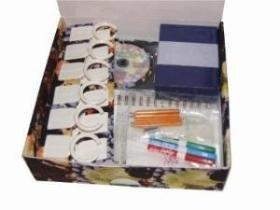 Use the handy and ingenious plate clips at your parties! Twelve plate clips are included in TYT, and they make it convenient for your guests to hold a plate and a wineglass in one hand so that they can eat, drink, and play the games with ease!

Join the community! The To Your Taste! Party Space is the official online community for To Your Taste! party-ers! Register as a member of the site to see all of the great resources for learning about wine and having great To Your Taste! parties!